Atong Atem, Dust, commissioned by Catherine McKinley for PhotoIreland Festival 2023. Courtesy of the Artist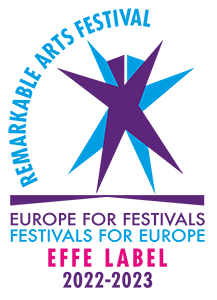 The 14th edition of PhotoIreland Festival.
Vibrant, friendly, all-inclusive: a festival for all to enjoy.

Invited Curators
Catherine E. McKinley · Renée Mussai · Ben Krewinkel
Artists
Aida Silvestri ·  Atong Atem · Bernice Mulenga · E the Artist · Ethel-Ruth Tawe · Heather Agyepong · Hélène Amouzou · Lola Flash · Mónica de Miranda · Phoebe Boswell · Rubén H. Bermudéz · Samantha Brown · Sethembile Mzesane · Silvia Rosi · Tobi Balogun · Zanele Muholi · Frida Orupabo
Introducing
Tsundoku Art Book Fair 2023
Special Events
Shasha Movies at the Light House Cinema
Professional Weekend
Critical Practice Reviews
Talks and Tours
Networking
Atong Atem, close up from Dust series 2022. Courtesy of the Artist and MARS Gallery.